HOW TO READ PLANS WITH SI CERTS
4 Steps to Reading Plans Like a Senior Inspector
Play Video
ICC Special Inspection Courses
Our courses feature digital plans that prepare you for the test, 25-30 hours of instruction, practice tests that you can revisit at any time, and access to online one-to-one coaching with an expert instructor. We are here to help you PASS the test.
CWI Training
Replacing the traditional week-long class, our CWI training is fully online and includes molded weld replicas, inspection tools, video instruction, and practice assessments to prepare you for the test.
Corporate Solutions
Monitor, assign, and advance field staff training without having to open a code book.
LEARN MORE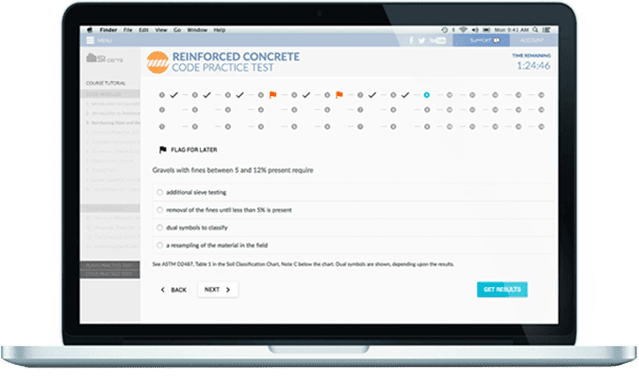 Code and plans test simulations
Our Training Plan Sets build skill through online instruction. Experience the real testing environment using our Question Delivery System (QDS).
Mark, flag, and skip questions under a timed environment.