SI Certs User Reviews
See what our customers are saying about us...
I'm so happy I found this program you created!!
I have been so overwhelmed with the amount of information but you have helped. You present everything in a very user friendly format, covering all information. I have nothing but confidence that I will pass the CWI exam when I finish your prep course!!
Part C was great. The topics you guys covered came exactly in the exam.
The online class you give is great
First off, I want to say the online class you give is great. I have such a better understanding of the CWI part B with the pieces and how to navigate the BOS and the CWI part A is so informative that it makes me understand how the process works. I am so glad I found this and I tell colleagues and coworkers to sign up for any of your online courses. Thank you very much and I feel I have a great chance of passing now that I have this online course you give.
Just got the notification. I passed!
I finished RC and just bought Masonry
The courses are great and the fact that it's online is better. Other classes that you have to go to are so far away from me and they are 3 times the price. It's crazy and you don't learn as much going to the actual class. Also you get CEUs with SI Certs.
Hey Gabe, I finally passed Bolting yesterday (all code and plans)! Started Fireproofing today. Thank you again for all your support!
You were right on the questions I had trouble on last time. I went to the grid lines and zoomed to 200%. I found lines leading to detail call outs that I couldn't see at 100%, which helped me answer the question. I also wrote down the PSI's, the concrete coverage. I also ended up having to write down the tie schedule for the columns because there were several questions that needed this information but didn't provide it on the documents for that specific question... whew!
I took Gary's class and learned a lot from him, but when I took the test the first time, it was 10 times harder. Your course was a great help especially the practice tests changing each time I took it. Thanks, Gabe.
Passed Reinforced Concrete
Got it this time. Can't overstress time management.
Passed Reinforced Concrete
I passed my Reinforced Concrete because of the course. So I'm looking forward to getting Masonry complete.
Passed both Masonry tests
Just wanted to let you guys know I passed both Masonry tests first time, with 45 mins to spare on both tests. In my opinion the codes module is just right, but the plans module is way more difficult than the real test, but I guess it preps you for tough plans. If plans in real life were as hard as your plans I know a few generals that would walk off the job lol.
I just wanted to say I have been taking the PT course and just now finishing up with your Bolting course and have really enjoyed them and they have really helped. Passed PT and have Bolting test next week.
Working through your program was the extra edge I needed to pass.
Just wanted to say Thanks! I passed the code in June and I just passed the plans tonight. Working through your program was the extra edge I needed to pass. Susan
Passed the structual welding code
Gabe, just wanted to let you know I passed the structural welding code with help from your course.
Took my Bolting ICC test and passed both code and plans.
Took my Bolting ICC test and passed both code and plans but not real happy with ICC prints on their computer. The quality of the prints are very poor and to zoom in and out the way they have it, you waste so much time. I would have prefer paper prints, but anyway I passed and I liked your course.
I love you guys, seriously. You taught me how to read plans THE RIGHT WAY. Going to do CWI with you now. Thank you so much, I will always recommend you!
Thank you. I passed the code portion of the test, now onto the plans!
You guys rock! I passed the plans portion of bolting, need to take codes section. Thanks!
Gabe, I passed the PT both plans and code and I just wanted you to know you did a real good job with updating your plans test to the computerized ICC test. Your hints and points really helped me out and showed me what to look for and expect. And your teaching on how to handle ICC new plans test really helped, it was really spot on. I'm telling my friends about you guys. Thanks man.
Hi SI Certs, today I passed my icc welding exam code portion. I would like to thank Matt and Gabe for your support throughout the online training.
I took the plan reading exam today and passed it.
Passed Reinforced Concrete Codes
Hey thank you guys I just passed my Reinforced Concrete Codes.
Passed Prestressed Plans!
Passed Prestressed plans part of the test.
Your help is highly appreciated regarding my masonry exam, finally I passed that exam.
I passed the welding test, and your course was a huge help. For the masonry and bolting I took a two-day review, but I preferred your online self-paced review.
I have passed the ICC Steel and Bolting test! I would like to thank you again for the SI Certs program.
Gabe, thank you for your information. I passed the code and plans portion of ICC Masonry.
Gabe, I want to thank you for this welding online course. Both the modules and plans were very helpful. I went through each example problem and quiz. It really did give me the confidence for taking on the welding exam. I passed today. Thank you again!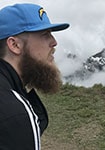 I was nervous to take the Structural Welding Certification as I've heard its one of the hardest ICC Certifications there is. I took the Structural Welding Class and with the help of SI Certs, passed the test. I've also passed the Reinforced Concrete Certification with the help of SI Certs. They have done an excellent job breaking everything down to make it easy to understand. The ability to work at your own pace is so great and their staff is there to help at the click of a button. There is no better, easier, and cost effective way to get your ICC Certifications than SI Certs. Thanks you guys again for all your help!
Passed ICC Masonry! It was tough.
Wanted to start by saying that your courses are great. I took the Reinforced Concrete course a few years back, and it really prepared me for the ICC test, which I passed. The plans were definitely difficult, but I ended up finishing with 30 minutes to spare. Thanks for your help.
Finally, I Passed Reinforced Concrete!
Hey Gabe, I just called you to tell you I finally passed this test! You know how hard this has been for me and what I've gone through, particularly since English isn't my first language. I am extremely grateful for everything you have done. There's no way I would have passed this test without you. If you're ever in Washington and need a place to stay let me know. Now on to PT with SI Certs.
I'm an Engineer. Passed Welding!
I just passed Welding. Thanks for all your help!
I'm ICC Bolting Certified! Just purchased your welding course.
Hi, I just wanted to inform you that I passed my ICC Soils Special Inspection Exam. Thank you for your valuable training.
Passed Reinforced Concrete
Hi, I took the ICC RC exam yesterday and passed. Thanks for the great information.
Passed Reinforced Concrete
Hey Gabe, just a heads up I passed my reinforced on Monday and thanks very much for all your support. I will be starting your prestressed class next week and I've already scheduled the exam about 6 weeks from now!
Passed Reinforced Concrete
Passed. I'm certified.
Passed my Reinforced Concrete, now certified.
You guys do a tremendous job of not only preparing us for the test, but also for the job and inspecting. I tell anybody and everybody about you guys! I'm on second course with you after passing Reinforced Concrete.
I'm ICC Prestressed Concrete Certified
I pass the exam yesterday. Thank you very much you guys. My next will be Masonry after a little break.
Reinforced Concrete: Passed!
Passed Reinforced Concrete.
I am a structural engineer by profession. Thank you for this training.
Thank you for this training, it has really saved me a lot of time. I am a civil engineer with a structural emphasis and your material was very good and accurate. The plan reading part was very helpful to me to prepare for this test. Now that I've passed Reinforced Concrete with you, I'm doing your PT course. Believe me this has saved me a tremendous amount of time.
I Passed Prestressed Concrete. Everything you said was true.
Remember how I told you I took a PT class elsewhere and failed? Now I've taken your course and passed! Thanks again. Everything you said was true. The plans you have are better than my other school and I finished the code in 1 hour and plans in 1 hour 20 mins. Looking to start masonry next.
Hey Gabe, I passed my ICC Reinforced Concrete Special Inspector exam yesterday. Your course was very helpful. Thank you for working with me along the way. - Jonathan W., Atlantic Testing Laboratories.
Had to say thanks for all the help, I PASSED.
Passed Reinforced Concrete Today.
Thank you, i pass the icc reinforced concrete today. Thank you for all the help you gave me along the way.
I Passed Reinforced Concrete.
I passed my exam today, thanks for your program, it was a big help.
Reinforced Concrete Certified.
I passed, relatively easy this time! I need to start next course. Thank you!!
Passed Prestressed Concrete Test
I passed! Thank you for all your support.
Passed Reinforced Concrete!
I passed Reinforced Concrete! Looking at PT now with you.
Passed the Prestressed Bro Thank You!
Doing Masonry with you right now...
Passed RC, Now Taking Welding
Taking Structural Welding with you guys right now. Previously I passed Reinforced Concrete with SI Certs. Without you guys I definitely would have struggled with that cert. I will be back after this one as well.
Passed RC, Now Onto Bolting
Thank you Gabe. This will be my second course now with SI Certs. The Reinforced Concrete was great! Now on to Structural Steel & Bolting.
I Passed My Reinforced Concrete w/ SI Certs
Gabe it's been a while since I took and passed my Reinforced Concrete certification with your training. I'm experienced in this industry but the test was very difficult. I'm doing all my certs with you guys. The training is very strong and you've really helped my career. Now I'm on with a big national firm. I'm telling my company about SI Certs right now and I hope they will adopt it in our office. Thank you thank you!
Passed Reinforced Concrete
Hey Gabe, just wanted to let you know I passed the icc reinforced exam. Thank you for helping me past the test it was well worth it.
Your course was a valuable learning experience. I passed my ICC RC test. Thanks for everything.
Wow I Passed Reinforced Concrete!
I finally took the exam for reinforced concrete yesterday. It was harder than I thought it was going to be. I was ready though, because of my training with SIC. There were several questions that I was not sure of in the code part, but there were at least 45 or 50 that I knew without opening the books. The plans part of the exam was very hard. The plans were missing several detail pages that I thought should have been in the set, but I just kept on keeping on. With 45 minutes left I still had 15 questions to go, and 4 marked for review. All of a sudden I started finding answers, as I was becoming familiar with the set of plans. I answered the last of the questions with less than thirty seconds left. Wow, I was done and when they gave me the results, I was very happy. I Passed!!! Thanks Gabe!
Yessir. Finished the test with 45 mins on the clock. I'm now considering either post tension concrete or structural steel and bolting and will be purchasing soon. Thank you guys for the awesome class!
My Guy Just Passed Reinforced Concrete
Chris just passed last Friday! We're getting more guys coming through. You're training is awesome. Getting lots of feedback and success with your program. I know my guys are getting trained in the discipline, in addition to getting ready for the test.
Passed RC Exam, First Try
I'm very excited to have passed this exam. This program was extremely helpful. The plans portion of the exam was the specific reason I purchased the program. I absolutely would not have passed that portion of the exam without them. My background is in carpentry and my print reading skills have all been self taught on-site, prior to this experience. As a purchaser of this program, my experience has been nothing but positive. The program and all the clips (voice and notes) have been real helpful. The most helpful part of it all for me personally was the ability to email and receive coaching support. I am willing to self-study and learn, but I knew I couldn't figure it all out alone. Thank you.
We've Been Using SI Certs for Company Training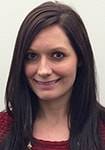 Covello Group uses SI Certs for all our Inspector's training in Reinforced Concrete. We have had several members pass the ICC exam with great ease due to the training they received via SI Certs' online course. The training was very clear and concise, while providing an enormous amount of information that was easy to read and comprehend. All of our inspectors said they loved the simplicity of the course since it allowed for self-guided learning. The online modules and tests provided a perfect representation of what to expect on the ICC test. Our inspectors said they felt confident and prepared while going into the test after completing the online training. The material went above and beyond what was needed for the ICC test, but didn't overloading them with too much unnecessary information. We highly recommended using SI Certs for your preparation for ICC testing. We have had nothing but outstanding results within our company.
Passed Reinforced Concrete!
The training you receive on SI Certs is top notch. If you put in the hard work studying to understand the material, you will pass. It is definitely worth it to purchase the plans with the course, even if you have some experience with plan reading. The customer service on SI Certs is also excellent. They will answer any questions you might have along the way because they want you to succeed.
Took test yesterday and passed
Just want to let you know that yesterday I took the ICC test and passed. Thank you for all your assistance, especially in answering all of my questions. The plans were a bit tough, as many questions on it seamed to be a foreign language. Your program gave me the direction and focus of what was imperative to be learned for the ICC test. For someone with less than one year experience in the construction industry to have passed the test on the very first try could not have been done without the use of your program and its guidance. Sincerely, Tom.
Passed This Baby. RC Certified!
It was a tough test but I felt pretty prepared. I spent an hour on the code portion. I'd say I answered approx. half on memory and some best guess. Did this to have enough time for the plans. Spent 20 min. doing the outline described in your course, which did help, and with 30 min left I was able to go over all my plan answers.
Passed Soils Test, and This Course is Phenomenal
I wanted to inform you that I just finished and passed the Reinforced Concrete test thanks to the help of your program. I have to say that by your comments in the online course about the test I was quite worried, but after taking the test I didn't think it was really that hard and actually a pretty fair test after going through your course. The plans are defiantly difficult and very vague, but after a bit of flipping through you sort of get a hang of it. No doubt one and half hour is pushing time in the plan section. All and all I think your course is designed well. With out a doubt the course is harder than the actual test, but it does a great job getting you ready for the test and it actually teaches you much more information. The online training does a good job in keeping you aware that it's really not a simple test and time needs to be taken to learn the material. I would like to give you credit because teaching a person more than just what's needed for the test will ultimately will create better inspectors. I am signing up for another course today for another employee to prepare and will pass this class along to anyone that might need it. Thanks for the service and look forward to working with you.
The way the information was presented in your course was fantastic. Everything in this course was helpful, especially the plan reading teaching.
Thanks for helping me pass Reinf. Concrete
Just want to thank you for helping me get past this test.
The Reinforced Concrete course was great and helped me pass my exam!
Aaron passed his Reinforced Concrete test today! -Mike, field supervisor.
Passed Soils Test, and This Course is Phenomenal
I want you guys to know that I would have never passed this exam without this course. It showed me everything I needed to know for the test, and not only that, I now understand why I'm doing the tests and soils analyses I'm doing.
I Finally Passed My Reinforced Concrete
Just wanted to personally call you and tell you that I passed my RC test today. You helped me a lot. Thank you for the time you took to help me get this out of the way.
Hello, I passed my P-T test today. Just wanted say thank you for help.
Thank you for your help. That was a pretty tough test. I took the 2015, I passed and your class definitely helped me to obtain another certification. Great resource.
Thank you SI Certs. Now for Soils. I've been waiting on it for two years. ;)
Thank you. Reinforced Concrete Course was awesome. I recommended my cousin to you.)
Passed RC Test, Now on to Soils!
I want to say thank you. I recently passed the ICC Reinforced Concrete exam and the course helped A LOT. Looking forward to Soils. Thank you!
Course Settled My Fears – I'm RC Certified!
First I would like to start off by thanking the SI Certs team for all of their email coaching support throughout the course. I would have not passed the Reinforced Concrete test without them. I passed today, and if I did it with not much construction experience, anyone can do it as well with SI Cert's course. It's such a great course that I have been recommending it to friends in the construction industry. You will learn essential tools that are worth every penny. Like the codes section shows you exactly what chapters to go to for study. Also for the plans, this course teaches you how to know where to flip from page to page when you can't find the answer right away. I really put a lot of study time into this course. I was very nervous about this test, but this was the answer for me. Passed first try.
I Was Able to Get Through Course in 10 Days and Pass
Just passed my Reinforced Concrete! I did everything you recommended in your course for test taking strategies. Plans were a huge help. I had about two hours on the test plans, and I was even able to take a 10 minute break to calm my nerves. :) Going for Prestressed next, then Soils. THANK YOU.
I Just Passed with 45 Min. Left
I had to call you and tell you what an amazing course you put together. Today I took the test. Finished the code in an hour, and finished the plans with 45 minutes left, after having gone through the questions twice. The course was just so well done. Your code preparation and your tutorial plans are right on. Amazing. Thank you.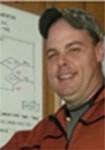 I wanted to thank SI Certs for helping me prepare for and pass the ICC Reinforced Concrete Exam this week. My experience has been that the online course was able to organize and tame a very large amount of widely dispersed code information. To a point that if I didn't immediately recognize the correct answer on the test, I knew which section in which reference – to within a few pages – to find it. Very often during the test, my code books would open to exactly the correct page because I had been led by the course to open to those same pages so frequently during my preparation using the online modules. I was able to complete the code section in a very short amount of time, freeing up some highly valuable additional time for reviewing and negotiating the plans. I also found the plans reading section to be invaluable to my preparation. As someone who has had quite a bit of experience reading transportation plans but a relatively little amount of experience reading plans for vertical construction, practicing these sections with the included practice plans sets, drilling down, again and again, from general to specific information, allowed me to walk into the test with the mindset that although the answers may be difficult to find, they were in fact somewhere in those plans. If I continued to follow the methodology that I had learned and practiced in the modules, I would eventually find my way to the answer. I never panicked, but just kept trudging along having confidence in the process I learned. Of particular value to me were the explanations to the plans section practice test in the answer key; they detailed, step-by-step, the process I should have followed whenever I missed a question. Another great trick was the suggestion that should the schedules not all be provided on a dedicated "schedule" page (and they most assuredly will not be), that I use the provided white board and dry erase marker to create an index of the schedules peppered throughout the plans — it was a real lifesaver. The online modules were easy to navigate and understand and what was particularly useful to me was that I was able to access them using my phone or company issued iPad - allowing me to turn down-time in the truck into productive study time for the exam.
Passed the Reinforced Concrete Test
I just passed the reinforced concrete exam this evening! Finally...:) Thanks for everything. Going for PT now.
Best Course and Test Prep Out There!
I was able to pass my ICC reinforced concrete with ease and confidence. This course not only takes the mountains of books and information you need to take the test by simplifying what is most important to study for the test, but gives great direction on how to go about studying for the test by outlining what you need to focus on not only for the test, but also important issues that studying the books won't account for in real life situations out on jobsites. What I found most beneficial is how it provides you a path through all the books and ability to easily build upon what you learn throughout the course. The site plans are amazing! Up to date with current sets which you will see at your ICC test center. The test questions provided in the course prepare you for taking this test! I highly recommend this to anyone who is serious at not simply getting an ICC Cert, but being able to take all that knowledge/skills learned by the course and implementing it on-site. I plan on taking my PT next, and I have several of my employees taking SI Certs courses as well.
Passed the ICC Prestressed Test
Course was great and very helpful to me. I'm certified! Thank you.
Online Course Was Fantastic
I recently took your reinforced concrete special inspection course and passed the ICC test. First off, this course was fantastic. It was very easy to use and was super helpful in guiding me through the code; the plan set was also extremely helpful. With the help from your course I was able to complete the code portion of the test in 45 mins, leaving me plenty of time to work with the plans. The things that I found most helpful from your course are as follows: 1) The online lessons were easy to follow and simplified the code. 2) The lesson quizzes and practice tests were a good representation of the actual ICC test. They were great practice for moving around between references. 3) Plan set with notes was easy to understand for someone like myself with general plan reading knowledge; the practice tests were also a good representation of questions asked on the ICC test. 4) Your strategies for taking the test worked great. Confidence with the code helped me take my time on the plans. Thank you again for putting this course together, I would not have been able to tackle the test without it.
Passed Reinforced Concrete Test Today
Just wanted to call and tell you that I passed my Reinforced Concrete Test! Thanks for the course, it was awesome. Now going for PT cert with your training.
Passed Reinforced Concrete and Now Prestressed Concrete
I passed the prestressed concrete exam and I was able to finish it in about 2 hours and 30 minutes. Thank you very much for your assistance and solving my understanding, which might be the cause of failure from my previous exam attempt. The way you have designed your course is very informative, easy to understand and helpful for a person coming from the civil engineering field. I am an engineer with Master's of Civil Engineering degree. I am EIT certified and in process of getting my PE license. I have used SI Certs to pass the Reinforced Concrete and Prestressed Concrete exams. I will definitely recommend your course. Thanks for all your help!
Great Course, and Yes it Worked!
After studying with your course, I felt good about taking this test. I crushed the Reinforced Concrete test! I'm certified! Thank you for all your help and guidance with the process of getting ready for this test, particularly with the tutorial plan set. It made the difference. Thanks!
Great course – I passed with flying colors, in half the allotted time! The plans on the test were difficult, but the SI Certs tutorial plan sets prepared me for the test plans. Thank you again.
Newly Certified – Passed First Try
The Reinforced Concrete Special Inspector test encompasses a vast amount of information from multiple sources. The SI Certs Reinforced Concrete course was a step-by-step, thorough, walk through of each reference that was to be used during the exam. I tried to study the references on my own before the class and felt extremely overwhelmed at the amount of material to be covered. SI Certs' Reinforced Concrete course was well worth the money because after completing the course I went into the test prepared and was easily able to pass it on my first try. The plan set was a great addition to the code portion because the practice plan reading exam was very relevant to the actual exam. I usually work on single story buildings, so the multi-story plan set helped me tremendously to orient myself as soon as I started the plan portion of the exam and navigate through all of the sheets efficiently. Thank you SI Certs for making the studying for such a big exam relatively easy.
Fast Track Your Certification
I passed the test this morning!! I am stoked!! I really appreciate the dedication the staff put into the online Reinforced Concrete Special Inspector course. I purchased both the code and plans courses. I am so glad I did. I am very satisfied! Anytime I had a question it was answered in a timely fashion and explained in great detail. The SI CERTS course was extremely thorough and prepared me for all aspects of the ICC test, which I passed on the first attempt. I don't think I would have passed the exam with out SI Certs! I would highly recommend anyone who has the interest in becoming a Special Inspector or who, as in my case, needs certifications, to use the SI CERTS course. Thank you and SI Certs.
Course Was Instrumental to Me Passing.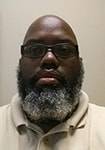 If most technicians are like me, you are told repeatedly that you need to be certified!!! The problem for me was finding out what information was needed and how to use it to prepare for the exam. I looked at the ICC website, saw the list of references needed to prepare, ordered the Reinforced Concrete books, but with so much information and no real direction I was overwhelmed. After finding SI Certs online, it seemed to be a good program, so I called and personally spoke with Gabe. After speaking with him I felt that this was the course I needed to help me, and it most definitely was. The course was laid out in an easy to follow outline, giving direction on where to go and look for information in the study references rather than going into information overload. It helped me learn the information on codes that I wasn't familiar with, and "Reinforced" what I knew already. I had experience reading plans, but this course and the Tutorial Plan Sets prepared me for the plans on the test. The practice quizzes and practice tests showed me what the exam is actually like. Gabe was helpful and informative on whatever technical questions I had. This course was instrumental in me being able to pass my exam and become a Reinforced Concrete Special Inspector. Thanks to Gabe and SI Certs for the course and information!
This IS The Best Training Available
Coming into the quality assurance/special inspection industry, I had no frame of reference about the areas of construction I would face. I found other study materials purely confounding. Experienced inspectors were by and large too busy to be able to take the time explain concepts in their most rudimentary form. A colleague who was struggling similarly but as unwilling to give up as I was, found SI Certs, and showed the Reinforced Concrete package to me. We both bought the RC course, which included their Tutorial Plan Set. I have been certified since March 30, 2014, and am working on some of the largest projects in my area of the state where I live, after being hired less than a year prior. I emailed a code question to SI Certs one Saturday. I had an answer within 48 hours. When I read the answer aloud, my significant other said, "If you had asked them for the time, they would have shown you how to build a clock." I received plenty of assistance through the code, and was supported until I passed the test. Having that one-to-one coaching until I passed the test, and then having the ability to apply the discipline in the field speak volumes, for me, to the value this company provides. Worth the investment to fast track your career.
The Program Works. I'm Certified in Prestressed Concrete.
I took my test today and if it was not for the use of SI Certs' web based study program for Prestressed Concrete, it would have taken me much longer to study and pass the test. SI Certs lays out the study material in an easy to follow and interesting format. The use of the plans was extremely helpful, as having to locate a good set of PT plans would have been a challenge. I would recommend SI Certs to anyone looking to get the PT certification. Again thanks SI Certs for the work you did in putting this program together. Well worth my money. Having used their course made me feel very comfortable going into the test. I finished the Code portion in under 1.25 hours and finished the plans with 1-hour left. This is all thanks to this program and the confidence it gave me going into the test.
The Right Training is Worth the Money
SI Certs' Reinforced Concrete Course was essential to me for passing the ICC Reinforcement Exam. Prior to finding the SI Certs website, I was struggling taking in all the information from the suggested study material. I started with the ACI 318 book and felt overwhelmed with what information would be needed to be retained for the test. I began with trying to memorize the abbreviations in the first part of the book and the ASTM standard references. Feeling that there was no way I could read, understand, and remember all concepts and chapters of this one book, I signed up and started the SI Certs course. This course lifted a huge weight off my mind because of the direction it provides on which chapters and what information you will be tested on. The total information needed from ACI 318 book was only portions of the text, and it was very specific. Reading the entire book and retaining all of the information would have been impossible for me, let alone a waste of time. The plans part of the course was also very helpful. It helped me learn how to find typical, specific, and obscure details on plans. I gained a confidence of plan reading to be able to interpret plans/details along side my supervisor, General Contractor, Subcontractors, and Owners. I recommend this course to everyone in my field of special inspections and will be taking the Prestressed course this month to add to my certifications and education, which will equal a better pay and a better lifestyle. Thank you SI Certs for making this course easy to understand and for giving me the confidence needed.
An Intuitive Course Well Done
SI Certs Reinforced Concrete Course was very intuitive, easy to study, and gave great tips on the actual test taking experience. The plan reading module was a tremendous help and the optional custom plans were icing on the cake. It really was an excellent course, even if you've never taken the exam. Pictures, diagrams, audio commentary all really set this course a notch above anything that is out there. I even emailed them a few questions and found them very responsive. I went into the exam prepared and confident, and passed it, because I knew I had studied exactly what I needed to study. A big thank you to SI Certs for a course well done.
The plans were quite challenging on the test, and your code preparation was quite helpful because it saved me so much time when completing the code section on the test. The code portion of your course saved me a lot of time on the exam – I even seldom needed to open a reference. Because of the time I saved, I had about 2.5 hours for the plans, and could take my time with plan reading, and even searching for answers at the end that I couldn't originally find, without the pressure of time mounting up.
Took Test Today and Passed It
Just wanted to let you know I took my reinforced concrete exam today and passed. Your plans preparation and book preparation of the course is the reason why. Because of the code portion of the course I flew through the code portion of the test, leaving myself with over 2-1/2 hrs for the plans section. I want to thank you guys very much for putting together such a great thing. Can't wait to start on other certs.
The Tutorial Plan Set Coaching Did It
I found the SI Certs website from reading the article posted about their recent testing experience. It was almost exactly what I just recently went through. I called SI Certs and was surprised that the person I was speaking with was the person who had actually taken the test, and recently. I told SI Certs that the help I needed was more towards the plan reading part of the testing. I knew I needed more time on the plan portion of the test and after studying the course and doing the code testing part, combined with the audio, I was able to get through the code on the real test in under one hour. This gave me over two-and-a-half hours on the plans, which I was able to carefully go over the questions and save the hardest questions for last, without panicking for time under the pressure. Also, I thought I was fairly familiar with plans but these are not your normal set of plans as far as layout and organization. One of the things that really helped me was SI Cert's coaching regarding any questions or concerns that I had prior to my test date. Again, thanks for all the help in my being able to pass the ICC Reinforced Concrete test and moving on to my next certifications.
These Guys Have Plan Reading Teaching Down
When I began studying for the Reinforced Concrete Special Inspector exam I was a little nervous because the reference list was very long. I wasn't sure about what material I needed to focus on most. The SI Certs' course has been most valuable to me in this aspect. It has helped me by showing what portions of the references I needed to know and what parts I didn't need to pay as much attention to, and brought all the information together for me in a coherent way that was easy to understand and remember. Also, the SI Certs Plan Set has helped tremendously. Having never had any formal education in plan reading the course was invaluable. Teaching plan reading concepts is the way to go because no matter the difficulty of a set of plans, I now have a much better understanding of how to navigate them and where certain information can and cannot be found. I highly recommend this course to anyone, experienced or not. The value of this course cannot be overstated. Thank you SI Certs for creating a great course! I will not hesitate to purchase another course from you in the future when I start preparing for another certification.
I Don't Think I Would Have Passed if it Wasn't For This Course.
I've been in the industry for years and taken this test several times, struggling mostly with the plan reading since ICC obviously goes out of their way to make their plans very hard to interpret within the limited amount of time. I read plans all the time in the field, but have never encountered anything like what you see on their test. I hesitated to purchase your course because of all the money I spent on previous ICC tests. After looking through your site and reading Tabetha's testimonial, who I personally know, I decided try the course. Your Plan Set helped me immensely. The test strategies and navigational key pointers with the Plan Set made all the difference for me, because the plans on the test are extremely difficult. I also like that you don't simply reiterate the code, which I don't need. You teach it. I gained a lot of understanding regarding the code and why things are the way they are. Plus I could reference it much faster this time around taking the test, which gave me more time for the plans. Thanks again, you really made this a positive experience for me, and now I'm finally certified.
I Had Been Stuck in the Lab for Years.
I'd been out in the field before, but had been stuck in the lab for years. Hadn't even looked at a set of plans in about 10 years. I wanted to get back in the field doing inspections by getting my ICC certs. Reinforced Concrete is where I decided to start. After searching online for a class I found SI Certs. So I signed up and went through the program. I was able to go through it at my own pace, anytime of day, which worked around my schedule. It helped me pass the ICC Reinforced Concrete and has given me the confidence to pass Soils and Fireproofing also. I'm ready to take more. Now I'm out of the lab and back in the field thanks to the convenience of SI Cert's online training. I recommend it to everyone looking to get their certification.
There Were Three Key Aspects of the Course That Were Most Valuable.
Your course helped me organize my studies and gave me the confidence I needed going into the exam. There were three key aspects of the course that were most valuable to me. First, organizing the exam components into clear and concise study modules that I could tackle at my own pace. The quizzes at the end of each module let me know if I was ready to move onto the next module. Second, the full set of plans was a great study aid which helped with that portion of the exam. And third, the timed practice exam with alternating questions each time you take it was most valuable because it helped me understand the pace I needed to set for the exam. When I went for the exam, I was ready thanks to your course.
I Found the Course to be Helpful in a Number of Ways
The SI Certs course had great illustrations, diagrams and audio guides, and it points you in the direction you need to focus your studies. The course conceptualizes and teaches you the material. After taking the test you see it was spot on. The practice tests in the course were online and timed, which were very helpful in gauging where I was at in my studies and knowledge of the material.
I Am Happy to Tell You That I Passed The ICC Exam!!!
I have found your course to be very helpful in learning how to work through the material. The 318 is quite verbose and it has been great to have the relevant material pointed out. I had never looked at structural plans before and was nervous. My supervisor and I went through the plan section of the course and he found it to be an excellent way to explain plan reading. I was able to loan a set of plans for a parking structure and sure enough I could read right through them. I am happy to tell you that I passed the ICC exam!!!! It was one of the most stressful things I've ever done (lol) but I got through it. As far as your course is concerned it was very helpful. Thank you for all your help. It's a huge relief to have the exam out of the way!
SI Certs Offers an Actual Program that Teaches What the Code Means
As a student of more expensive Reinforced Concrete programs, I've found that they only offer a one-sided look at the test. SI Certs offers an actual program that teaches what the code means, not just where to find the information. Even if you don't need the code section, the plan reading lessons are well worth the combined price. After failing the test originally because of the plan reading, I found SI Certs and was able to go back and pass the test the second time.
I Can Affirm That This Training is an Amazing Worthwhile Investment
As a recent successful examinee of the ICC Reinforced-Concrete Test, I can affirm that this training is an amazing, worthwhile investment. The course is very convenient, and is the cheapest comprehensive course out there. The SI Certs course will not only prepare you for both portions of the ICC test, it will prime you for Special Inspection work in the field. The visual aids and audio explanations make each concept easy to understand. This course is definitely worth the money.
Overall I Found the Course to Be Very Beneficial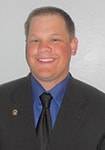 Overall I found the course to be very beneficial in combining independent study with the provided narrative, commentary, figures…etc. The figures provided are very beneficial in transforming the large amount of technically written text into a very easy to understand image. Also, the controlled progression through modules was very wise. The practice questions at the end of each module and practice test at the end I think provide the most confidence for taking the test. After taking the test I found the study questions to be representative of what can be encountered on the exam. I do agree as stated on the website that this is not a "Cheater Course". Overall I found the course to be very well organized and would say it would be beneficial to anyone preparing for the test.