5 Steps to Become a Certified Welding Inspector

CWI Roadmap
Where are you on this roadmap toward your CWI certification?
What are the next steps?
We have the answers here.
Learn More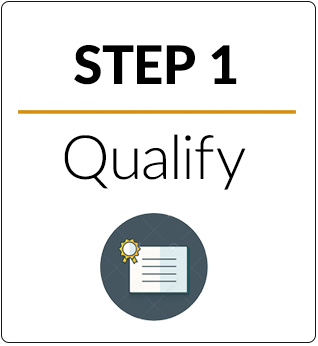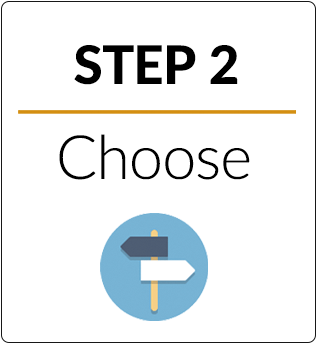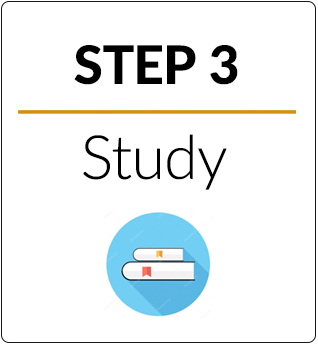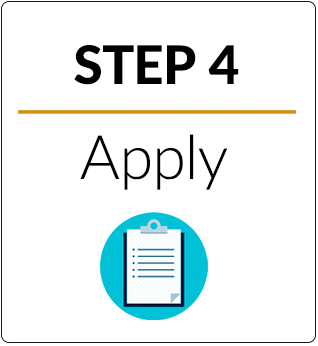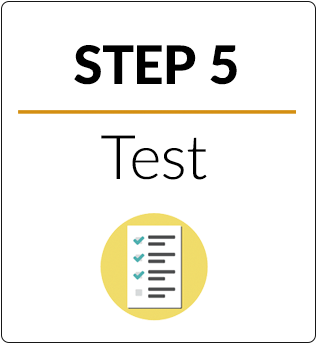 Becoming a Certified Welding Inspector, or CWI, is not an easy task. You have to go through several steps, including passing a six-hour certification exam. However, going through the process is worth it because you can earn more money and increase your career options. Many CWIs make over six-figure incomes.
In this article, we'll go through each step of the process along with some helpful tips to make your life easier. Let's get started.
1. Qualify: Assess Your Education and Work Experience
The very first thing you want to do is make sure you qualify to take the test. Not just anyone can take the test. You have to qualify and be approved by the American Welding Society (AWS). AWS is organization that offers the CWI certification.
To qualify for the CWI certification, you need a combination of education and work experience. The more education you have, the less work experience you need. For example, if you have a bachelor's degree in welding engineering, you only need one year of work experience.
Conversely, the more work experience you have, the less education you need. For instance, if you have five years of work experience, you only need a high school diploma or approved high school equivalency diploma.
Also, the work experience you submit must be related to welding, steel, or steel quality control/inspection to qualify for the certification requirements.
For more details, see this table from AWS.
Not Enough Experience?
If you don't currently meet the work experience and education requirements, you can still take the CWI exam. If you pass the certification exam with a 72% or higher, you can become certified as a Certified Associate Welding Inspector (CAWI).
Companies will work with a CAWI and help them get the necessary work experience. After you get the necessary experience as a CAWI, you can submit this application form and a fee to upgrade to CWI status without having to take the test again.
Fulfilling Missing Requirements
Now that you know what AWS requires for the CWI certification, it's time to create a strategic plan for fulfilling those requirements.
Depending on your situation, this could mean going back to school. Your local community college or university may have classes or degrees to get you closer to qualifying for the certification.
Trade and vocational courses can substitute for one year of work experience. Engineering and technical courses that can be applied to a bachelor or higher degree in welding can substitute for two years of work experience.
To substitute for three years of work experience, you can earn an associate or higher degree in welding. Degrees in engineering technology, engineering, and physical science count too.
If you already have a decent amount of education, you can search for a welding related job. If you already have a welding based job, you may just need to continue working a few more months or years.
Eye Exam
Welding is a visually intensive task. Therefore, AWS requires you to get an eye examination to demonstrate good close-up vision and assess any color blindness.
When you go to the examination, make sure to bring the Visual Acuity Form found on the CWI Initial Application. The eye examiner will be the one to complete the form. You can take the examination with or without corrective lenses. The passing score is Jaeger J2 at 12 inches or greater.
The eye exam is important because AWS will not release exam results without a completed Visual Acuity Form on file.
Understanding Costs
Before jumping into any new career path, it's helpful to understand costs, which is why we've included this as part of Step 1. We've tried to break out the costs you will encounter to get you close to what you can expect to invest in this career route.
EXAM COSTS (Updated in January 2022)
CWI Exam Only: $1,100
SI Certs Training: $1,197 + $329 for molds and tools
Part C Code Book: $373-$480
AWS Membership: $100

Total Investment: ~ $3,300
2. Choose: Choose Your Code Book for Part C
The CWI test is 3 parts – Parts A, B, and C. When you take the test, everyone takes the same Part A and Part B, but Part C is different.
There are eight different Part C code options you can take. Take a look at the red outlined options below. Using SI Certs, you would choose Option IV: "CWI Examination Only."
Regarding Part C help, AWS only has Code Clinics (part of the week-long classroom seminar) for the D1.1 and 1104 – the two most popular code books. They also have an online Code Clinic option for D17.1 – Aerospace.
No matter which code book you take for Part C, the CWI certification is the same. There is no designation attached to your license that specifies which code book you used on the test.
Selecting the Part C Code Book
Most people take two approaches in selecting a Part C code book. They either choose the one they are most familiar with or the one with the least amount of pages to make the study process easier. Based on this rationale, people often go with the API 1104.
Upcoming Test Dates
We recommend looking over the upcoming test dates and locations. The entire test is taken at two different testing locations. Part B is taken on a Saturday at the end of the traditional week-long seminar. Parts A and C are taken at a Prometric Testing Center.
Using the link above, find your closest Prometric Testing Center. This will help you identify where you will need to travel to take Parts A and C.
You should also look at the U.S. schedule or International schedule for upcoming Part B test dates. See when AWS is coming to or near your area. After finding the best fit for your schedule, you can work backwards, determining how much time you actually have to study for the test.
The Part B dates and locations are critical because you cannot control when AWS comes near you. Therefore, you should prepare for the test based on those dates and locations.
Once you have decided on a date and location for Part B, you will see an exam CODE next to each listed seminar and Part B test date. This code is two letters followed by about 5 numbers. This is the CODE you will enter on your CWI application, indicating your Part B date and location preference.
After taking Part B, AWS gives you 60 days to schedule your Part A and Part C tests.
Becoming an AWS Member
There is absolutely no reason not to become an AWS member. The cost is about $100 (which is due annually, but you are not required to renew it), but it will save you over $250 on the cost of the exam alone. Also, if you plan to purchase the Part C code book, you can potentially save another $100+ with discounted member pricing.
Once you've decided on a Part C code book, nailed down a test date and location, and become an AWS member, you're ready to move on to Step 3: Study.
3. Study: Prepare to Take the CWI Exam
Given that the CWI exam is six hours long, it probably won't surprise you to know that studying for the exam is the most important step in becoming a Certified Welding Inspector. It is very rare that a person attempts this test without going through some type of formal training program.
The pass rate for the test is not very high because it has a lot of material to learn and many test takers do not spend enough time studying.
To adequately prepare for the exam, you should spend many weeks going over the study material. The AWS B5.1 Specification for the Qualification of Welding Inspectors, AWS QC1 Specification for AWS Certification of Welding Inspectors, and AWS Body of Knowledge has the list of subjects that will be on the test.
During this step, people get help by taking the AWS week-long seminar or going through an exam prep training course. These courses can be useful because you get access to a teacher who has passed the exam and understands the material.
We invite you to check out our online prep course. It has over 80 hours of teaching that you can do at your own pace, multiple practice tests that simulate the real thing, and many quizzes to track your learning progress along the way.
4. Apply: Send in Your Application and Payment
In this step, you'll complete the CWI Initial Application. The application form is where you'll list your education and work experience. Also, there is an employment verification section that your supervisor or personnel manager will need to fill out.
To complete the section about exam locations, check out the Certified Welding Inspector Schedule to see your options and enter the correct exam CODE. You should list three locations, just in case your first or even second location is not available due to lack of space.
Also, note the deadline date for each location. To qualify for a location, AWS must receive your application by the deadline date of the location. We recommend jumping to this step right after you begin your online study. You certainly don't want to wait until you finish studying for 80 hours to submit your application that has your desired test date.
Gather all of the other requirements listed in the application, so that you can submit everything that is required. These other requirements were discussed in Step 1, above.
Finally, do not book a hotel or a flight until you have received confirmation of a location via email from AWS.
Submitting Payment
Notice that payment is due with the application submission. If you study with SI Certs' online test prep course, you will pay only $1,100 for the Examination Only option. This fee includes your Prometric Testing Center fee for Parts A and C.
AWS will give you a validation code that you will use when registering for Parts A and C through Prometric. No payment will be due to Prometric when signing up, provided you use that validation code. The code is good for up to 60 days from your Part B test date.
5. Test: Take and Pass the Exam!
If you've gotten this far in the process and completed all of your online test prep training, all that's left to become a CWI is passing the exam.
Test day is do-or-die time. However, you've spent months studying. You should have taken a CWI prep course. Therefore, you can be confident instead of anxious when you take the test. You've done the necessary hard work to put yourself in a position to succeed.
Here's one final tip. Make sure to get enough sleep the night before the exam because you don't want to be sleep deprived. Getting enough sleep is key to having a clear mind to pass the exam.