Commercial Mechanical Inspector
Online Training Course
Certification:

Commercial Mechanical Inspector through ICC (International Code Council)

Prerequisites:

None

Requirements:

None

Course Length:

40 Hours Online Training

Required Books:

International Mechanical Code

IMC Turbo Tabs

International Fuel Gas Code and Tab Combo

International Mechanical Code

International Fuel Gas Code and Tab Combo

Relevant Industries:

All Commercial Construction
Public/Private Projects
County/City Building Departments
Code Inspection
Preferred
Education
Provider
Full Course Includes
120 Day Course Access

Visual Online Curriculum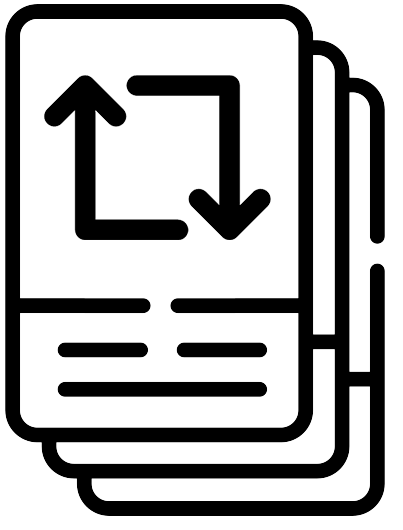 Spaced Repetition Review

Personal Coaching Passing Guarantee

Targeted Quizzes & Practice Tests

Insightful Audio Instruction

Photos, Graphics, & Illustrations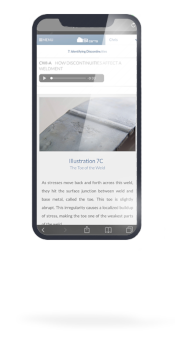 User
Reviews
Questions on the exam were similar to the practice tests
Hi Gabe,
I took the International Mechanical Code M2 test this morning and passed!! I am so grateful to you and your company. Your modules were broken down to an understandable level. I really appreciate you giving me extra days to study!! I am still using it to check what answers I might have chosen incorrectly. There were questions on the exam that were very similar to the quiz and Practice tests in the course. Many questions on the two practice tests at the end were much harder than the actual exam, which I believe was a great help.
Three guys from my class for Plumbing Inspector are taking your course for IMC Commercial M2 now. They failed the Exam the first time because they had used a different company. One guy said nothing in the course was on his exam. Funny thing is, "everything" on the exam was taught by you! You actually taught a lot more, data, and really useful information that will definitely be of use in the future. Sorry for the long email. Can't tell you how happy I am today because of you!!
Patrick D.
Chatham, NJ
Their customer support is unbelievable!
This app is perfect and their customer support is unbelievable! All I had to do was follow the class, step by step, and I passed all 3 tests (first try) to become a reinforced concrete inspector. I was extremely nervous about the plans-reading test, but I passed that as well.
I was especially impressed with how helpful these guys are when I had questions. They always respond within a day or two and answer all my questions, even after my paid class had ended. I am now taking their masonry class and so far it is equally impressive. I highly recommend these classes.
David W.
Saint George, UT
Finally, I passed Reinforced Concrete.
Hey Gabe, I just called you to tell you I finally passed this test! You know how hard this has been for me and what I've gone through, particularly since English isn't my first language. I am extremely grateful for everything you have done. There's no way I would have passed this test without you. If you're ever in Washington and need a place to stay let me know. Now on to PT with SI Certs.
Besim H.
Mill Creek, WA
I am a structural engineer by profession. Thank you for this training.
The training has really saved me a lot of time. I am a civil engineer with a structural emphasis and your material was very good and accurate. The plan reading part was very helpful to me to prepare for this test. Now that I've passed Reinforced Concrete with you, I'm doing your PT course. Believe me this has saved me a tremendous amount of time.
Alex T.
Henderson, NV
Personal
Coaching
Phil Jankovich, PhD, PE
Commercial Mechanical Course Developer
This certification requires no prior work experience or other certifications. It demonstrates an understanding of the International Mechanical Code and Fuel Gas Code for those currently working in a building department, seeking to work for one, or who work for a code inspection firm, expanding on special inspection certifications into the building inspection realm.
The ICC M2 Commercial Mechanical Inspector certification belongs in the Commercial Inspection Suite, also expressed as the C5 Commercial Combination designation – inclusive of Commercial Building, Commercial Mechanical, Commercial Electrical, and Commercial Plumbing certifications.
This course walks a user through understanding the complex and overlapping Mechanical and Fuel Gas Codes. With many examples, visuals, and practice, one can grasp the enormity of these code references, the depths to which they cover in the construction process, and understand practical application for field inspection.
Our training will get you ready for the test with 40 hours of online instruction and practice. I'm also one click away from any coaching you may need!
Course
Summary
Online Training Hours
40 Hours
CEU/PDH
4.0 Units
Access Time
120 Days
Accessibility
Anytime, Anywhere

(not instructor-dependent)

Platform
Visual Online Curriculum
Coaching
Chat Messaging
Assessments
Quizzes/Practice Tests
Audio Instruction
Yes
Code Instruction
Yes
Commercial Mechanical Inspection Code Test
40 hours of training | 120 days access
IMC & IFGC Scope & Navigation
Water Heaters & Boilers
Ventilation & Exhaust Systems
Duct Construction, Dampers
Fuel Burning Systems
Venting, Connections, & Compliance
Heating Appliances
Fuel Gas Piping System & Connections
Test-Taking Preparation
Simulated Timed Tests
Mechanical Terminology
Heating, Cooling, Refrigeration
Exhaust & Ventilation
Ducts & Plenums
Combustion Air
Chimneys & Vents
Hydronic Piping
Fuel Supply
PRONTO Testing
Testing Strategies
Topics
Mechanical Terminology
Heating, Cooling, Refrigeration
Exhaust & Ventilation
Ducts & Plenums
Combustion Air
Chimneys & Vents
Hydronic Piping
Fuel Supply
PRONTO Testing
Testing Strategies
Study Tip
The test is a single, multiple-choice test. The ICC exam code is M2 and the test covers the International Mechanical Code and the International Fuel Gas Code. You will have 2 hours to complete 50 code questions. The test is open-book.
Required References
The books are NOT included.
SI Certs
Training Packages
We offer course packages in the form of credits. Purchase credits to take any combination of courses and start them at anytime. Credits never expire.