Master of Special Inspection
Online Training Suite
Certification:

Master of Special Inspection Certification through ICC (International Code Council)

Prerequisites:

Work Experience:

2-5 years Experience/Education

Related to Reinforced Concrete

Download MSI Application

Total Course/Suite Length:

140 Hours Online Training

Required Books:

Reinforced Concrete

Structural Masonry

Structural Steel & Bolting

Structural Welding

Reinforced Concrete

ACI 318-14

American Concrete Institute 318 2014 Edition

Concrete Manual

Concrete Quality and Field Practices 2015 OR 2021 Edition

Structural Masonry

Reinforced Concrete Masonry Construction Inspector's Handbook

10th Edition

TMS 402/602-16

Building Code Requirements and Specification for Masonry Structures

Structural Steel & Bolting

AISC Steel Construction Manual

15th Edition

Structural Welding

AISC Steel Construction Manual

14th Edition

AISC Steel Construction Manual

15th Edition

AWS D1.1

2015 Structural Welding Code - Steel

AWS D1.3

2018 Structural Welding Code - Sheet Steel

AWS D1.4

2018 Structural Welding Code - Reinforcing Steel

Relevant Industries:

All Commercial Construction
Public/Private Projects
Materials Testing
QA/QC Inspection
Preferred
Education
Provider
MSI Training Suite
140 Hours
14.0 CEUs/PDHs
MSI Suite Includes
90 Day Access for Each Course

Visual Online Curriculum
Training Plan Sets & Practice Tests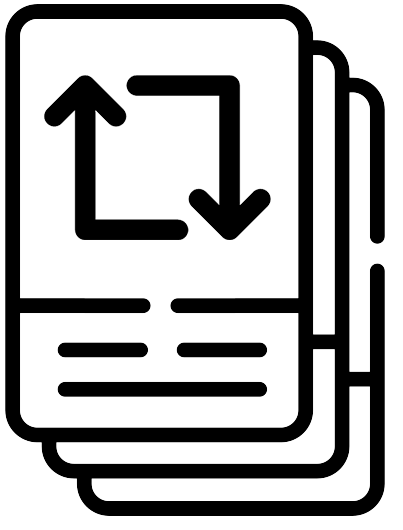 Spaced Repetition Review

Personal Coaching Passing Guarantee

Targeted Quizzes & Code Tests

Insightful Audio Instruction

Photos, Graphics, & Illustrations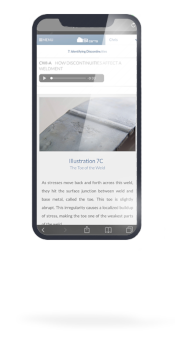 User
Reviews
Approachable study course
A complete, professional, and most of all, approachable study course.
I enrolled in the Master of SI course and was not disappointed at all. I could really tell the SI Certs team knew what they were talking about and cared about furthering my knowledge on special inspections.
I walked into the ICC exams well equipped and confident, and was able to pass all 9 exams on the first attempt. I would point anyone looking to break into the construction inspection field in SI Certs' direction without a second thought.
Brock G.
Virginia Beach, VA
Their customer support is unbelievable!
This app is perfect and their customer support is unbelievable! All I had to do was follow the class, step by step, and I passed all 3 tests (first try) to become a reinforced concrete inspector. I was extremely nervous about the plans-reading test, but I passed that as well.
I was especially impressed with how helpful these guys are when I had questions. They always respond within a day or two and answer all my questions, even after my paid class had ended. I am now taking their masonry class and so far it is equally impressive. I highly recommend these classes.
David W.
Saint George, UT
Just passed my masonry plan test.
Hi Gabe, just passed my masonry plan test so I'm all set for my ICC masonry inspection.
The training really covers ICC inspection not just to pass the test but also covers materials to be a good inspector, so I believe more and more industry professionals will acknowledge SI Certs to be some sort of benchmarking for hiring a good and qualified ICC inspector on top of getting the ICC certification.
Mark A.
San Francisco, CA
I have learned how to read plans.
I want to say thank you so much for the online course that I have taken. I passed my bolting and I am currently working on the ICC structural welding through your online course. I have learned how to read plans and become a better test taker from the online courses that SI Certs has to offer.
Richard H.
Santa Cruz, CA
Grateful
Just had my MSI certificate come through this morning. Can't tell you guys how grateful I am for your program. Thanks!
Daniel S.
Charlotte, NC
Personal
Coaching
Matt Owens, MSI, CWI
Chief Technical Advisor for Special Inspection
"Being a Master of Special Inspection myself for nearly 10 years now, I have been on the receiving end of great project opportunities, a well-rounded inspection discipline knowledge, respect from my peers early on, promotion and pay opportunities, and the ability to write this title after my name.
With this package, we'll prepare you for all of the tests involved. And with 140 hours of online training, you'll gain a commanding knowledge and understanding of all four critical disciplines. Start with Reinforced Concrete, and then complete each course one by one. I'll coach you along the way as needed. This is our passing guarantee of support and your ticket to a successful career in Special Inspection. Become a Master!"
Course
Summary
Online Training Hours
140 Hours
CEU/PDH
14.0 Units
Access Time
1 Year
Accessibility
Anytime, Anywhere

(not instructor-dependent)

Platform
Visual Online Curriculum
Coaching
Chat Messaging
Assessments
Quizzes/Practice Tests
Audio Instruction
Yes
Code Instruction
Yes
Interactive Plans
Yes
Reinforced Concrete - Code + Plans
40 hours of training | 90 days access
Structural Masonry - Code + Plans
30 hours of training | 90 days access
Steel & Bolting - Code + Plans
30 hours of training | 90 days access
Structural Welding - Code + Plans
40 hours of training | 90 days access
SI Certs
Training Packages
We offer course packages in the form of credits. Purchase credits to take any combination of courses and start them at anytime. Credits never expire.