Reinforced Concrete Online
Training Course
Certification:

Reinforced Concrete Special Inspector through ICC (International Code Council)

Prerequisites:

Work Experience:

2-5 years Experience/Education
Related to Reinforced Concrete


Course Length:

30 Hours Online Training

Required Books:

ACI 318-14

Concrete Manual

ACI CP-1 Technician Workbook

ACI 318-14

American Concrete Institute 318
2014 Edition

Concrete Manual

Concrete Quality and Field Practices
2015 OR 2021 Edition

ACI CP-1 Technician Workbook

2012 Edition or Later

Relevant Industries:

All Commercial Construction
Public/Private Projects
Materials Testing
QA/QC Inspection
Preferred
Education
Provider
RC Code + Plans
30 Hours
3.0 CEUs/PDHs
Full Course Includes
90 Day Course Access

Visual Online Curriculum
Training Plan Sets & Practice Tests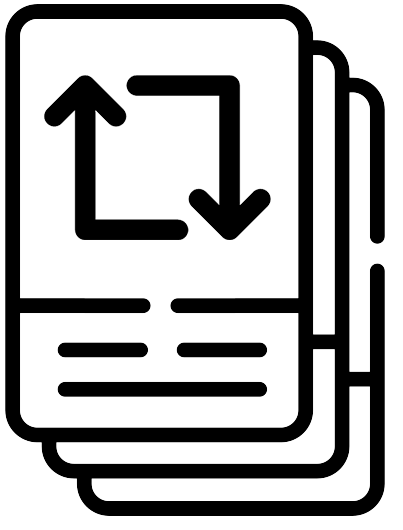 Spaced Repetition Review

Personal Coaching Passing Guarantee

Targeted Quizzes & Code Tests

Insightful Audio Instruction

Photos, Graphics, & Illustrations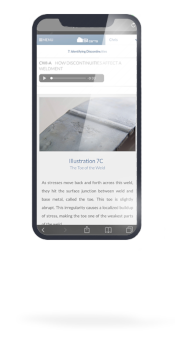 User
Reviews
Their customer support is unbelievable!
This app is perfect and their customer support is unbelievable! All I had to do was follow the class, step by step, and I passed all 3 tests (first try) to become a reinforced concrete inspector. I was extremely nervous about the plans-reading test, but I passed that as well.
I was especially impressed with how helpful these guys are when I had questions. They always respond within a day or two and answer all my questions, even after my paid class had ended. I am now taking their masonry class and so far it is equally impressive. I highly recommend these classes.
David W.
Saint George, UT
Finally, I passed Reinforced Concrete.
Hey Gabe, I just called you to tell you I finally passed this test! You know how hard this has been for me and what I've gone through, particularly since English isn't my first language. I am extremely grateful for everything you have done. There's no way I would have passed this test without you. If you're ever in Washington and need a place to stay let me know. Now on to PT with SI Certs.
Besim H.
Mill Creek, WA
90% passing rates
Gabe, your program has worked so well for our company. We're seeing 90% passing rates on the test. The material is solid. Lots of strong feedback from our field personnel. We know our people are receiving valuable training in the process, and we're getting SI Certs adopted company-wide.
Paxton Anderson, P.E., STRATA COO
Everett, WA
I am a structural engineer by profession. Thank you for this training.
The training has really saved me a lot of time. I am a civil engineer with a structural emphasis and your material was very good and accurate. The plan reading part was very helpful to me to prepare for this test. Now that I've passed Reinforced Concrete with you, I'm doing your PT course. Believe me this has saved me a tremendous amount of time.
Alex T.
Henderson, NV
Passed on the first attempt
Your courses have been very helpful and worthwhile. I've used them to prepare for the ICC concrete, masonry, and soils tests, all of which I've passed on the first attempt.
Brian J.
Sacramento, CA
CAREER TIP:
Most ACI chapters are booked 2-6 months out for the ACI Concrete Field Testing Technician Grade 1 certification. Schedule your ACI test now, and then start your Reinforced Concrete training immediately while waiting for the ACI test date to arrive.

Reinforced Concrete Roadmap
Where are you on this roadmap toward your Reinforced Concrete certification? What are the next steps?
We have the answers here.
Learn More
Personal
Coaching
Matt Owens, MSI, CWI
Chief Technical Advisor for Special Inspection
"As perhaps the most demanding and in-demand certifications among the Special Inspection suite, Reinforced Concrete is the gateway for many field technicians seeking to become inspectors.
This course is phenomenal. Not only have we nailed the Codes portion of the test – teaching the relevant parts of the code and giving you the right practice – but Reinforced Concrete has the most in-depth plan reading training available on our site, paving the way for the rest of the ICC Special Inspection certification training courses. Using our introductory plan reading training plus our 4 Training Plan Sets, you can be confident going into the Plans portion of the test.
As with all of the ICC Special Inspection training, I'm one click away. Ready to help, support, and coach you to success."
Course
Summary
SI Certs' Reinforced Concrete course is an online, 30-hr. educational and test-prep training that teaches the structural discipline for inspection, and prepares students to become a certified Reinforced Concrete Special Inspector.
Online Training Hours
30 Hours
CEU/PDH
3.0 Units
Access Time
90 Days
Accessibility
Anytime, Anywhere

(not instructor-dependent)

Platform
Visual Online Curriculum
Coaching
Chat Messaging
Assessments
Quizzes/Practice Tests
Audio Instruction
Yes
Code Instruction
Yes
Interactive Plans
Yes
Reinforced Concrete - Code + Plans
30 hours of training | 90 days access
Introduction to Reinforced Concrete
Components of Concrete
Understanding Reinforcing Steel
Concrete Durability
Concrete Mixing & Placing
Formwork & Embedments
ASTMs Review
The Concrete Manual
Reinforced Concrete Plan Reading
Plans Navigation
Digital Plans Delivery Preparation
Test-Taking Preparation
Code/Plans Timed Tests
Concrete Engineering
Loads & Strength Characteristics
Tolerances
Fabrication
Acceptance
Relevant Codes
Placement
Inspection Best Practices
Plans Navigation
Blueprint Commonalities
Pearson Vue
Testing Strategies
Practice Tests
Topics
Concrete Engineering
Loads & Strength Characteristics
Tolerances
Fabrication
Acceptance
Relevant Codes
Placement
Inspection Best Practices
Plans Navigation
Blueprint Commonalities
Pearson Vue
Testing Strategies
Practice Tests
Study Tip
The actual test is made up of 2 separate tests - the Codes and the Plans. You will have 120 minutes to complete 60 code questions, and 90 minutes to complete 30 plans questions. The test is open-book.
Required References
Plan Set digital downloads are included with course purchase. The books are NOT included. You can purchase the books from the links below.
SI Certs
Training Packages
We offer course packages in the form of credits. Purchase credits to take any combination of courses and start them at anytime. Credits never expire.