CEO
GABE KRAMER, M.Ed
Gabe is the founder and CEO of SI Certs. He has a bachelor's degree in journalism and masters degree in education, the latter earned through the University of Phoenix Online. He's taught in classroom settings and has worked on both the design and construction side of the industry. He understands a project's design process, yet also knows QA/QC inspection, having been an ICC Special Inspector for over 10 years. Gabe brought this unique experience to develop the SI Certs' online teaching platform.
COO
CHRIS STRINGFELLOW
Chris founded SI Certs with Gabe in 2011. Chris has over 25 years of sales and marketing experience in the construction industry. He serves as the company's Chief Operations Officer, overseeing the company's business development efforts, marketing strategy, company accounts, web design and UX, and company expansion. Chris was instrumental in the development of the SI Certs Visual Online Curriculum, our current highly graphical and interactive online training platform.
CTO
STUART CLOVE
Stuart is a computer programmer, web developer, and SI Certs' Chief Technology Officer. He's the programming architect for SI Certs, built from the ground up, including the user interface. Currently, he manages a web development team for an electronics company. He supports several internal and external sites and is heavily involved in things like online marketing, SEO efforts, and A/B testing.
MATT OWENS, CWI, MSI
Matt is SI Certs' Chief Technical Advisor and support for the company's Special Inspection courses and Certified Welding Inspector course. Matt knows the code. He handles the one-to-one coaching through our website chat interface for students taking the ICC Special Inspection and CWI courses. Matt still works as a Special Inspector and CWI, currently at Salt Lake City's Terminal Redevelopment Program. This $2 billion project is a complete rebuild of the Salt Lake City International Airport.
TOM JENSEN, AIA
Tom brings 45 years of industry experience in commercial design and construction. Early in his career, he founded Architectural Nexus, one of the largest architectural firms in the Mountain West. Heavily invested in the building codes, Tom has overseen and personally designed countless commercial buildings, serves on the local city planning commission and city council, and has been honored and awarded for numerous outstanding projects and service throughout the years. Tom has also taught overseas and spent 2 years developing the SI Certs Commercial Building course.
PHIL JANKOVICH, PHD, PE
Phil is a consulting professional engineer holding a masters degree in chemical engineering and a Ph.D. in mechanical engineering. He has over 10 years of commercial design experience with mechanical systems, including energy analysis, hydraulic distribution, and operational efficiency, all under current code standards. Phil supports users taking his Commercial Mechanical course, a project that took two years of development.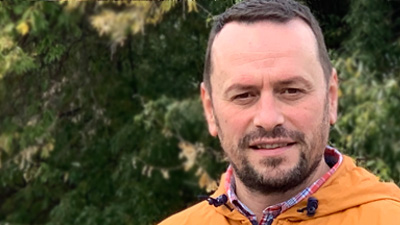 ALEKSANDAR RANKOVIC, PE, MSEE
Aleksandar has nearly 15 years of experience designing/supporting commercial and municipal electrical projects in and out of the state of Utah. He has a Master's degree in Electrical Engineering and specializes in complex electrical systems, medium voltage distribution, emergency power and backup systems, lighting and controls, and sustainability, among others. Heavily involved in the NEC, Aleksandar understands the complexities of the electrical code and supports users taking his Commercial Electrical course.
JADEN PERRY, PE
Jaden has spent nearly 20 years as a consulting engineer in the roles of project management, private consulting, and Principal. He is a licensed Mechanical/Plumbing Engineer with over 10 years designing projects in compliance with current code standards. Jaden supports users taking his Commercial Plumbing course, a project that took two years of development.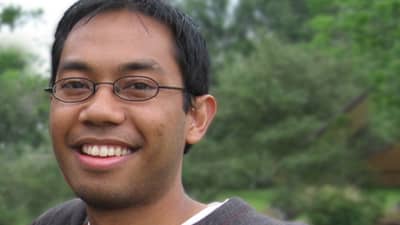 DEE BARIZO
Dee is an online marketer and web developer for SI Certs. Writing is a big part of his marketing skillset, along with higher level programming work. He has been published on top sites including ProBlogger and Search Engine Journal. He understands that the internet is always changing rapidly so marketing techniques that used to work may not be as effective over time. Therefore, he keeps up with marketing trends to stay up-to-date. He also supports Stuart's programming efforts.
PAUL McMULLIN, SE, PhD
Paul W. McMullin, SE, PhD, is an educator, structural engineer, and photographer. He holds degrees in Mechanical and Civil engineering, and is a licensed engineer in numerous states. He is a founding partner of Ingenium Design, providing innovative solutions to heavy industrial facilities. Currently an adjunct professor at the University of Utah in Salt Lake City, USA, he has taught for a decade and loves bringing project-based learning to the classroom. Paul is a structural engineering advisor to SI Certs, and the main author of his structural engineering book series,
Architect's Guidebooks to Structures
.