Commercial Building Inspector
Online Training Course
Certification:

Commercial Building Inspector through ICC (International Code Council)

Prerequisites:

None

Requirements:

None

Course Length:

45 Hours Online Training

Required Books:

International Building Code (IBC) and Tab Combo

Concrete Manual - OR - ACI 318

International Building Code (IBC) and Tab Combo

Relevant Industries:

All Commercial Construction
Public/Private Projects
County/City Building Departments
Code Inspection
Preferred
Education
Provider
Full Course Includes
120 Day Course Access

Visual Online Curriculum

Personal Coaching Passing Guarantee

Targeted Quizzes & Practice Tests

Insightful Audio Instruction

Photos, Graphics, & Illustrations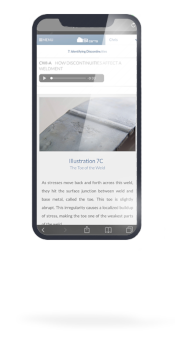 User
Reviews
Extremely helpful tool
I found the SI Certs Program an extremely helpful tool in obtaining my ICC B2 Commercial Building Inspector Certification. Completing the coursework and practice exams gave me the confidence I needed to pass this difficult exam.
Chris E.
Upland, CA
Completed
I completed the Commercial Building Inspector course and also passed my ICC exam today. It was a nightmare and I couldn't have done it without your program and Tom's coaching help! I think Fireproofing is next.
Victor G.
Dallas, TX
Excellent course
Hi Tom, I went ahead and took the test and passed. Thank you for your excellent course.
Paul R.
Reno, NV
Passed
Good morning, Gabe.
Could you please send me a certificate for my B2 course? I passed my B2 exam.
Thx in advance.
Edgar S.
United States
Their customer support is unbelievable!
This app is perfect and their customer support is unbelievable! All I had to do was follow the class, step by step, and I passed all 3 tests (first try) to become a reinforced concrete inspector. I was extremely nervous about the plans-reading test, but I passed that as well.
I was especially impressed with how helpful these guys are when I had questions. They always respond within a day or two and answer all my questions, even after my paid class had ended. I am now taking their masonry class and so far it is equally impressive. I highly recommend these classes.
David W.
Saint George, UT
Finally, I passed Reinforced Concrete.
Hey Gabe, I just called you to tell you I finally passed this test! You know how hard this has been for me and what I've gone through, particularly since English isn't my first language. I am extremely grateful for everything you have done. There's no way I would have passed this test without you. If you're ever in Washington and need a place to stay let me know. Now on to PT with SI Certs.
Besim H.
Mill Creek, WA
Personal
Coaching
Tom Jensen, AIA
Commercial Building Course Developer
This certification requires no prior work experience or other certifications. It demonstrates an understanding of the International Building Code for those currently working in a building department, or seeking to work for one.
For special inspectors, it is often acceptable when the local jurisdiction requires some demonstration of wood inspection qualification, since the International Building Code (IBC) addresses wood construction code requirements in-depth.
The ICC B2 Commercial Building Inspector certification belongs in the Commercial Inspection Suite, also expressed as the C5 Commercial Combination designation – inclusive of Commercial Building, Commercial Mechanical, Commercial Electrical, and Commercial Plumbing certifications.
Frankly, this course is amazing and one-of-a-kind. It walks a user through understanding the vast and complex IBC. With many examples, visuals, and practice, one can grasp the enormity of this code reference and the depth to which it reaches in so many areas of the construction process.
We'll get you ready for the test with our 45 hours of online instruction and practice. I'm also one click away from any coaching you may need!
Course
Summary
Online Training Hours
45 Hours
CEU/PDH
4.5 Units
Access Time
120 Days
Accessibility
Anytime, Anywhere

(not instructor-dependent)

Platform
Visual Online Curriculum
Coaching
Chat Messaging
Assessments
Quizzes/Practice Tests
Audio Instruction
Yes
Code Instruction
Yes
Commercial Building Inspection Code Test
45 hours of training | 120 days access
IBC Code Navigation
Understanding Terminology
Fire Barriers, Walls, & Separations
Sprinklered vs. Non-Sprinklered
Use and Height Restrictions
Wall Systems
Understanding Soils & Foundations
Wood Construction and Reading Tables
Test-Taking Preparation
Simulated Timed Tests
Construction Types
Occupancy
Fire Resistance & Ratings
Smoke Control
Egress & Accessibility
Materials & Referenced Standards
Footings and Foundations
Roof Construction
PRONTO Testing
Testing Strategies
Topics
Construction Types
Occupancy
Fire Resistance & Ratings
Smoke Control
Egress & Accessibility
Materials & Referenced Standards
Footings and Foundations
Roof Construction
PRONTO Testing
Testing Strategies
Study Tip
The test is a single, multiple-choice test. The ICC exam code is B2 and the test covers the IBC and the Concrete Manual. You will have 210 minutes to complete 80 code questions. The test is open-book.
Required References
The books are NOT included. You can purchase the books from the links below.
SI Certs
Training Packages
We offer course packages in the form of credits. Purchase credits to take any combination of courses and start them at anytime. Credits never expire.